Andre Matlock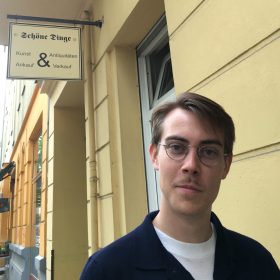 Andre graduated with a B.A. from Hamilton College in 2012 with a double concentration in Classical Languages and Comparative Literature.  He has written on filmic reception of classical myth in films by Pasolini and Almodóvar.  His further research interests include the mythic origins of Greek tragedy, ethics and sexuality, the application of ancient philosophical concepts in critical theories, and transhumanism.  Andre is also a classically trained musician and an excellent cook.
Education
M.A. Classics, University of California, Los Angeles, 2016
B.A. Classical Languages and Comparative Literature, Hamilton College, 2012
Research
Poetics and historiography in the early Roman Empire
Contemporary critical theory and antiquity.