Elliott Piros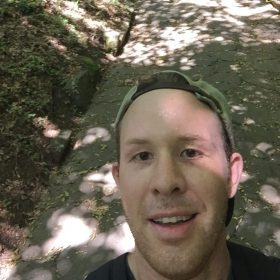 Elliott Gene Piros acquired his BA in Classical Languages and Literature from the University of Puget Sound in Tacoma, Washington in 2012, with departmental honors. While an undergraduate he attended the Intercollegiate Center for Classical Studies in Rome (Fall 2010). He was also the first recipient of the David A Lupher Philology Prize and is a member of Phi Beta Kappa.
Elliott's research interests include: Imperial Latin epic, Heliodorus' Aethiopika, the Idylls of Theocritus, the Roman economy and in particular Imperial consumer culture, Flavian Rome, Roman notions of smells and smelling, Roman patronage, and the Latin epigram. Among his favorite authors are Lucan, Martial, Petronius, Seneca the Younger, and Pliny the Younger.
Elliott dreams of someday hiking the entire Via Appia, from Rome and back again.