John Tennant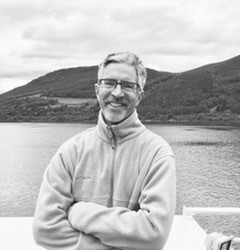 I worked as a union-side labor lawyer – primarily for public safety unions – before embarking on graduate study in Classics, prompted by a longstanding interest in Plato's dialogues. I earned a Bachelor of Science in Foreign Service from Georgetown University (Summa cum laude, Phi Beta Kappa) and a Juris Doctor from Harvard Law School (Cum laude). In 2002-03, I received a Fulbright Post-Doc Research Fellowship to work with police unions and immigrants' rights advocates in Paris, France, studying the ways in which tensions might be reduced in the Parisian suburbs between rank-and-file police officers and the primarily Muslim immigrants from the Maghreb.
In 2013 I received a Master's in Classics (Ancient Philosophy) from Stanford University, focusing on the intersection of philosophy and poetry in Plato's dialogues. Now in my sixth year of study at UCLA Classics, I am working on my dissertation which looks to Plato's use of proverbs as part of his larger project to reform the discourse of a society in the throes of a politico-discursive crisis. For Plato, wordcraft is statecraft. An article on "Plato's Apology as Forensic Oratory" was published by the Brazilian journal Revista Archai in 2015.
In January 2016, I delivered an SCS paper on the notion of failure in Longinus' On the Sublime, drawing parallels between Longinus and Samuel Beckett's discourses on failure. I am also very interested in Virgil's poetry (especially the pastoral poems) and the reception of Virgil and the larger classical tradition by Eastern European poets such as Joseph Brodsky and Zbigniew Herbert. The relation between my reading of ancient and modern poetry, ancient and modern law and discourse, has always been reciprocal, with texts from the ancient and modern worlds illuminating and reflecting back onto one another.