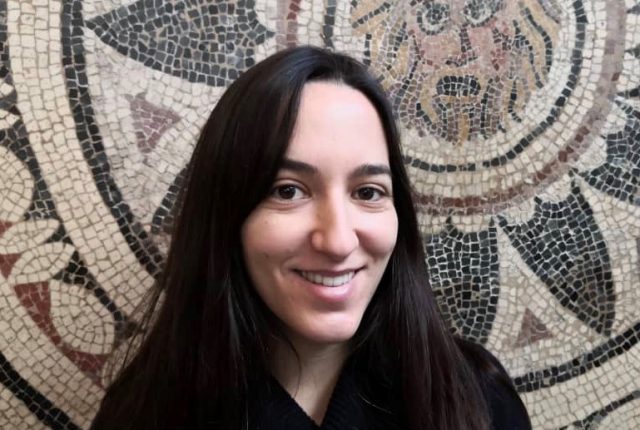 We are delighted to announce that Professor Adriana Vazquez has been awarded a Rome Prize next year for her project "Window Reception: Brazilian Neoclassical Poetry and Lusophone Classics Across the Atlantic." While at the Academy, Prof. Vazquez will be researching and writing a book on the Brazilian neoclassical poetry of the second half of the 18th century. During this time period, Brazilian thinkers and writers were being exposed to European modes of thought and literary traditions as students at the University of Coimbra in Portugal and as members of the Italian Accademia degli Arcadi. When they return to Brazil after their studies, they established a literary society, the Arcadia Ultramarina in which they composed and circulated their poetry, producing a neoclassical literary style inspired by Greco-Roman bucolic poetry, which has as its signature imagery the shepherd composing his songs in a lonely landscape.
The book project takes as its essential inquiry how the literary forms and tropes of Roman antiquity were adapted in the formation of a Portuguese-language tradition of poetry during a time when a Brazilian nationalist identity was emerging in the socio-political thought of the period. Prof. Vazquez is especially interested in understanding how Brazilians living under the state of colonization as a colony of the Portuguese Empire make use of the model of the Roman Empire to understand and think through their socio-historical conditions. Roman authors like Vergil and Ovid serve as models for negotiating status and identity, at a time when that identity is being renegotiated. The engagement with antiquity that emerges lays the foundation for a radical reinterpretation of the antique past at a crucial moment in Brazilian history.
Warmest congratulations, Adriana!