Giulia Sissa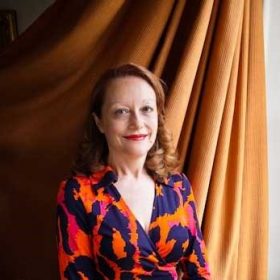 Giulia Sissa, was trained in Italy and France. She graduated with a Laurea in Classics from the University of Pavia, 1977, then with a Doctorat de IIIe cycle in Classical Studies, 1983, from the Ecole des Hautes Etudes en Sciences Sociales, Paris. She has been a researcher at the Laboratoire d'Anthropologie Sociale, at the Centre National de la Recherche Scientifique in Paris, and professor of Classics and head of department at the Johns Hopkins University. She holds a joint appointment in Classics and Political Science at the University of California Los Angeles.
Giulia Sissa is the author of numerous books and articles on the history, anthropology and philosophy of the ancient world. Her interest for the past is always connected to major contemporary issues, such as feminism, sexuality, addiction, democratic theory, utopian thinking, and political emotions.
Her publications include Madre Materia. Biologia e sociologia della donna antica, with S. Campese and P. Manuli (Torino, 1983); Le corps virginal. La Virginité féminine en Grèce ancienne (Paris, 1987), translated as Greek Virginity (Boston, 1989), and La verginità in Grecia (Bari, 1992); La vie quotidienne des dieux grecs, with M. Detienne (Paris, 1989), translated as La vita quotidiana degli dei greci (Bari, 1989), La vida quotidiana de los dios griegos (Madrid, 1990) and The Daily Life of the Greek Gods (Stanford UP, 2000); Le Plaisir et le Mal. Philosophie de la drogue (Paris, 1997 ; translated into Italian, German, Spanish and Portuguese), L'âme est un corps de femme, (Paris, 2000; translated into Spanish and Portuguese) and Eros tiranno. Sessualita' e sensualita' nel mondo antico (Bari, 2004). An English version of this book is forthcoming: Sex and Sensuality in the Ancient World, Yale UC, October 2008. A French version, La Sensualité des Anciens, Paris, Odile Jacob, is also forthcoming.
Giulia Sissa is currently working on ancient democracy and imperialism, on politics and the passions, and on the political pursuit of pleasure, from Athens to Utopia.