Kelly Nguyen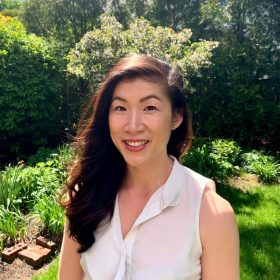 Born in Vietnam and raised in Orange County's Little Saigon, I am delighted to return to SoCal and join the Department of Classics at UCLA in 2023. I received my B.A. in Classics and in Archaeology from Stanford University in 2012, and after a few stints in the legal, nonprofit, and tech worlds, I returned to academia and completed my Ph.D. in Ancient History from Brown University in 2021. I was a University of California Presidential Postdoctoral Fellow in the Department of Rhetoric at UC – Berkeley, and most recently, I was an inaugural IDEAL Provostial Postdoctoral Fellow for studies in race and ethnicity at Stanford University.
My research and teaching engages classical studies in a comparative manner to explore histories of empires, forced displacement, and race and ethnicity in a global context. My current book manuscript is the first major project to explore how Vietnamese intellectuals—both national and diasporic, from the French colonization era to contemporary times—have engaged with the Greco-Roman classical tradition in their fight for liberation. I have published on ethnic identity in the Roman world and on classical reception through the lenses of postcolonial theory, queer of color critique, critical race theory and critical refugee studies. In addition to my research, I am a co-founder of the Asian and Asian American Classical Caucus and served as the organization's founding mentorship coordinator.
As a member of the inaugural cohort of the UCLA Mellon Data/Social Justice Curriculum Initiative, I will split my teaching between Classics and the new Social Justice curriculum. I look forward to teaching courses that globalize and decolonize classical studies, such as those on Asian and Asian American classical reception, comparative refugee studies, post- and decolonial classicism, and classics and social justice.