Lydia Spielberg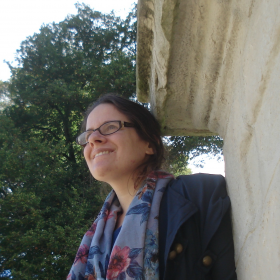 I joined the Classics Department at UCLA in 2018, after two and a half years as a post-doc at Radboud University. I receved my PhD in Classics from the University of Pennsylvania and a BA in Classics and Music from Bard College.
Most of my work has been on Roman historiography and historians' presentation of their genre's social and political agency, especially in response to situations of political turmoil or repression, but this is part of a broader interest how ancient authors can (or can at least can claim to) "do things" with literature. My dissertation, currently being revised into book form, dealt with claims to be quoting "what was actually said" in Roman historiography, and the attendent questions of authenticity and authority both in speech and over the past. In addition to quotation and transcription, I'm interested in some less elevated forms of intertextuality that operate within communities of language users: commonplaces, rhetorical topoi, and clichés— places where minute linguistic choices can be especially meaningful because the vehicle for them is so wellworn. I've done some work on the transformation of sententiae into "memes" in ancient declamation, and during my post-doc, which was part of the "Anchoring Innovation" project organized by OIKOS, the Dutch Classics Research School, I worked on a series of articles about Tacitus' approach to some overused topoi of political historiography.
Other research and teaching interests include fictionality in antiquity, panegyric and "court" literature, and the reception of ancient imperialism and despotism.