Samuel Beckelhymer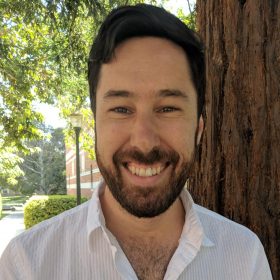 Sam joined the Classics Department at UCLA in 2017, after a year of teaching at the University of Exeter and consecutive appointments at the Thesaurus Linguae Latinae in Munich, where he conducted research in Latin lexicography. He took his PhD and MA from the University of Pennsylvania and BAs in Latin, Classics and English Literature from the University of Washington. He was the Society for Classical Studies Fellow at the TLL for 2015-16, and spent a brief term thereafter as a stipendiary researcher.
In his research, Sam focuses broadly on Latin language and literature, more narrowly on the history of language study in the classical world and the various ways in which Latin literature adopted and adapted Greek modes of understanding, discussing and describing language. His doctoral thesis explored the subtle but persistent influence of the ars grammatica, the technical study of the Latin language, on literature of the Late Republic, using the poetry of Catullus and its debt to the poet-scholars of Alexandria as a case study. He is currently expanding his dissertation as a monograph.
Other ongoing projects and interests in teaching and research cover Latin epigraphy, ancient scholarship and commentaries, nature and the environment in antiquity, and comparative Indo-European linguistics and mythology.