Sander Goldberg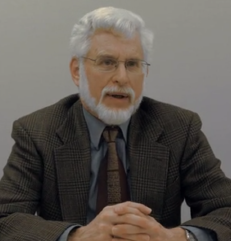 As UCLA Distinguished Research Professor, Sander Goldberg continues to explore the relationship of Roman literature to Roman life. A new edition of the pioneering Republican poet Ennius for the Loeb series, prepared in partnership with Gesine Manuwald of University College London, appeared in 2018 and a monograph on Terence's Andria for Bloomsbury appeared in 2019. Recent work includes essays on the ancient reception of Ennius, on early Latin epic diction, on the Terence commentary of Aelius Donatus, and (for a change of pace) on the use of Homer in Gabriel Fauré's 1913 opera, Pénélope. A commentary on Andria for the Cambridge Greek and Latin Classics series became available in December 2022.
The UCLA classroom has not entirely lost its allure, however. In AY 2022/23, Sander will be back on campus in the fall and winter quarters, teaching graduate and undergraduate classes in Latin. He is always available to advise students interested in pursuing topics related to Roman literature of the Republic and the legacy of that literature.
Projects
 Performing Cicero
Roman oratory was a living art. Orators knew that the persuasive power of a speech did not come from the force and clarity of its argument alone. A speaker needed not simply to be heard distinctly, but to project the kind of confident, engaging personality that could win an audience's good will and command its belief. Rhetorical training therefore included practice in those aspects of voice and gesture that made orators into effective performers.
This site records a series of experiments in the performance of a Ciceronian speech. The goal was less to recreate an 'authentic' performance than to identify some parameters of Roman oratory by considering the demands on voice, gesture, dress, and bearing that delivery under ancient conditions imposed.