Sander Goldberg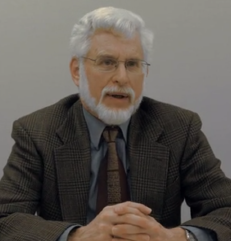 After nearly thirty years of work at UCLA, Sander Goldberg left Los Angeles in body,  though not entirely in spirit, for the Pacific Northwest and is now Professor of Practice in  the Robert D. Clark Honors College of the University of Oregon. There he teaches  western literature and research methods to honors undergraduates and (when the  opportunity knocks) Greek and Latin for the Department of Classics.
As UCLA Distinguished Research Professor, however, his alter ego remains rooted to Southern California. In cooperation with Chris Johanson and the UCLA Experiential Technology Center, he continues to explore the complexities of Roman performance spaces. He is also preparing, with Gesine Manuwald of University College London, anedition of Ennius for the Loeb Classical Library. In 2013 he became Editor-in-Chief of the fifth edition of the Oxford Classical Dictionary, currently being developed as a borndigital research tool. Work now nearing completion includes an afterword, "The Future of Antiquity", to a collection of essays on The Classical Commentary, edited by Christina S. Kraus and C. A. Stray (Oxford) and an essay, "Lucilius and the poetae seniores," for a volume Our Lucilius. Satire in Second-Century Rome, edited by Brian W. Breed, Rex Wallace, and Elizabeth Keitel (Cambridge).
He continues to welcome queries from anyone interested in pursuing topics related to Roman literature of the Republic and the legacy of that literature: sander@humnet.ucla.edu.
Projects
 Performing Cicero
Roman oratory was a living art. Orators knew that the persuasive power of a speech did not come from the force and clarity of its argument alone. A speaker needed not simply to be heard distinctly, but to project the kind of confident, engaging personality that could win an audience's good will and command its belief. Rhetorical training therefore included practice in those aspects of voice and gesture that made orators into effective performers.
This site records a series of experiments in the performance of a Ciceronian speech. The goal was less to recreate an 'authentic' performance than to identify some parameters of Roman oratory by considering the demands on voice, gesture, dress, and bearing that delivery under ancient conditions imposed.